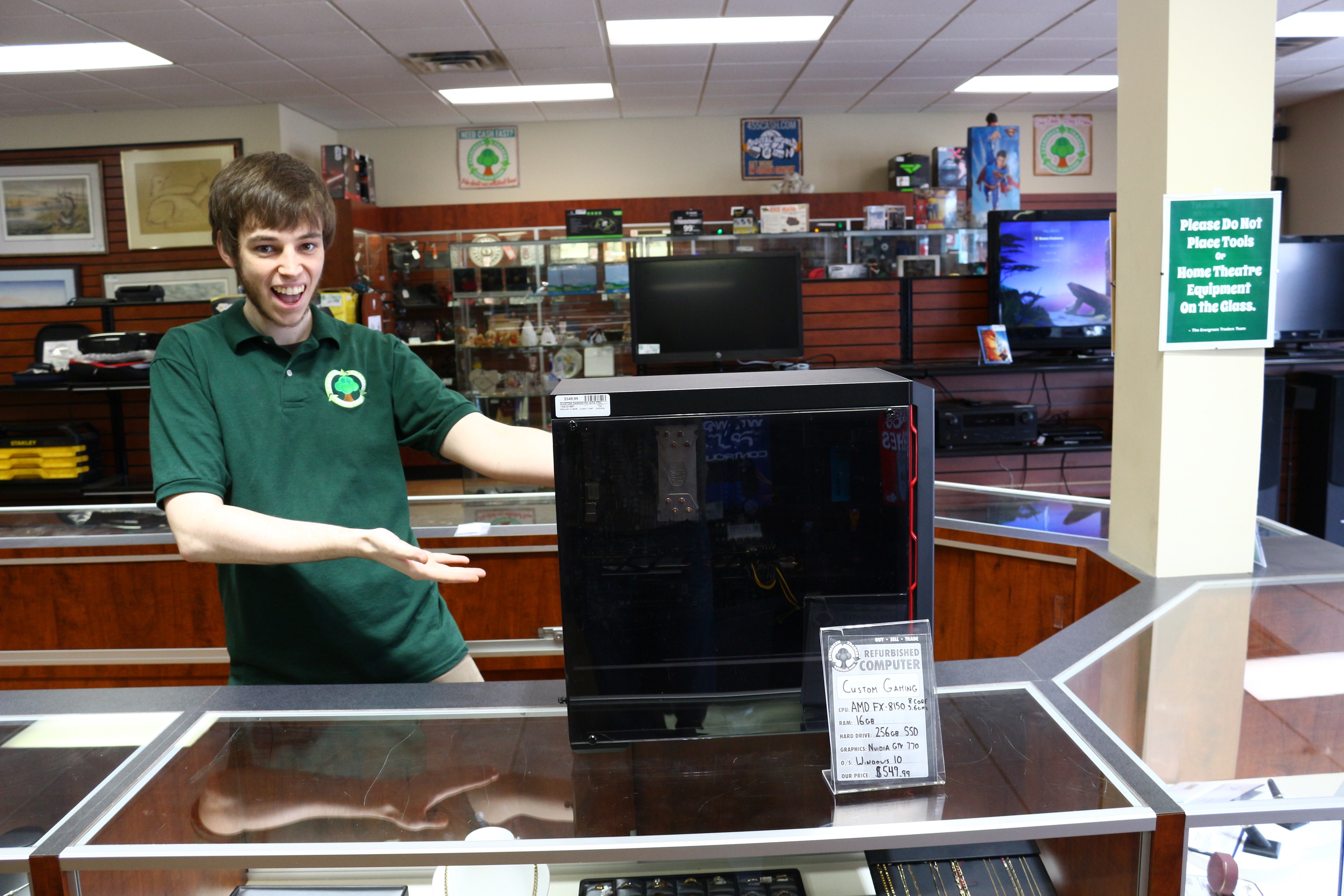 Justin built an affordable gaming PC at Evergreen Traders!
Looking to game on medium-high settings, at 60fps and NOT break the bank. Well this custom build by Justin will do the trick. For only $550 you get the following specs.
CPU: AMD FX-8150 8 Core 3.6Ghz
GPU: Nvidia GTX 770 4GB GDDR5
RAM: 16GB DDR3
HDD: ADATA 256GB SSD
OS: Windows 10 PRO
Comes with a BRAND NEW case & 600W power supply.
As always our computers come with a FREE 90 day parts & labour warranty. Check out this link to see the computer in our online store.