We know this town is jam PACKED with talented musicians of all kinds, but not everyone has the dough for a brand new instrument, let alone a quality one. If you're looking for a fantastic new guitar to call your own though, we've got you covered. Just take a look at these gorgeous guitars, all at super discounted prices and in exceptional condition!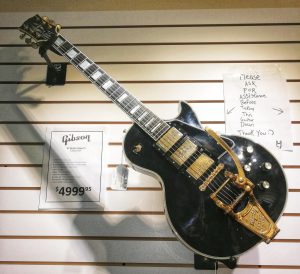 Gibson 1957 Black Beauty Custom ReIssue
Retail: $6799  
Our Price: $4999.95
Key Features:
Gorgeous recreation of the original vintage 1957 Les Paul of the same name
Double carved top and neck
Glossy black tuxedo finish
Mahogany single piece neck and ebony fingerboard
Custom pearl inlays and humbucker pickups
Bigsby tremolo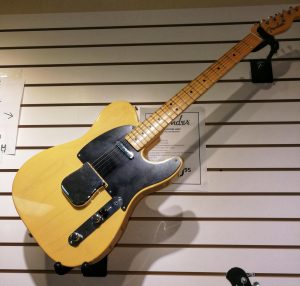 Fender 1951 NoCaster Custom ReIssue
Retail: $5068
Our Price: $3495
Key Features:
Want the look of a retro instrument, but the playability of a new one? Look no further.
Custom Twisted Tele pickups
1 piece solid maple neck
Vintage bridge with brass saddles
Modern Tele wiring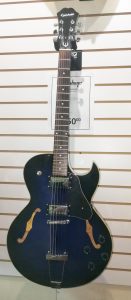 Epiphone E5135 Custom Electric
Retail: $815
Our Price: $695
Key Features:
Beautiful blue burst laquer finish
Semi-hollow maple body
Maple neck and rosewood fingerboard
Pearl dot inlay and trapeze tailpiece
Built-in Grover tuner
Note: All of the above mentioned beauties come with a hard case and certificate of authenticity!